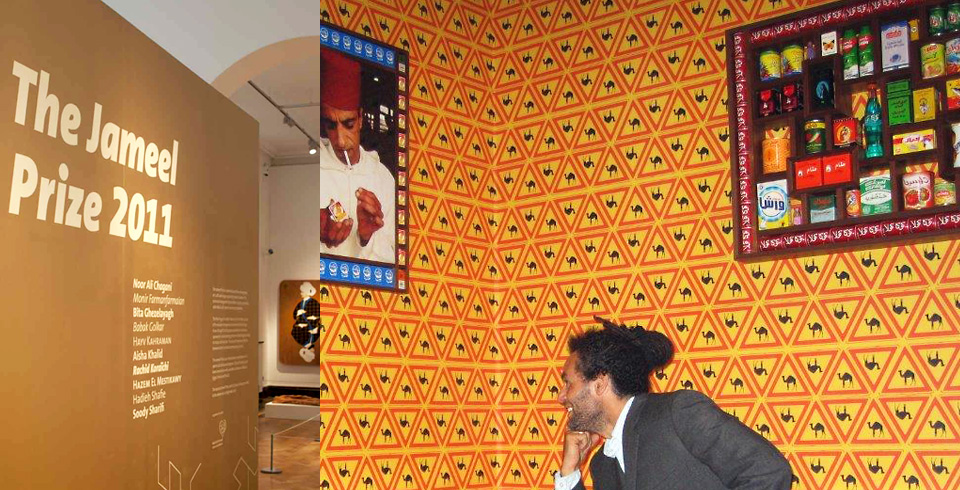 A cultural programme for Lincoln Cultural and Arts Partnership to mark the City's ownership of Magna Carta and The Charter of the Forest. Work included securing over £1m in funding from business, Trusts and Foundations and Public Funders to deliver 12 new artists commissions, 4 artist residencies, an extensive youth engagement programme and dynamic digital platform http://1215today.com/.
Over twelve years Ann and her colleague Camilla  worked with Art Jameel and the Victoria and Albert Museum in developing and establishing the prestigious Jameel Prize.
Over nine years Ann worked with Bacardi Global Brands on the development of art and design projects aligned with premium brands including the Bombay Sapphire Prize, a £25k annual award for artists, designers and makers working with glass and biennial sculpture commission for French emerging artists. Ann was able to support artists to achieve their very best whilst keeping to brief and delivering the client's agenda.
ArtProjects and Solutions have developed and delivered numerous strategic programmes that include international artist residencies and arts managers training programmes for clients such as Arts Council England, British Council and Qatar Museums Authority.
We have undertaken consultation, research and needs analysis and delivered evaluation studies for national funders, membership organisations and consortia groups.
Whatever the project Ann and her colleagues will bring you their knowledge, energy and skills, always keep your agenda foremost and never steal the limelight.
"Ann and Camilla's skills and knowledge complemented those available at the Victoria and Albert Museum and we have worked together very harmoniously to develop the Prize which is a remarkably successful enterprise"
V&A
"…..creative, enthusiastic, well connected and totally reliable, this carries through from strategic development work to delivering touring exhibitions"
Bombay Sapphire Foundation
'ArtProjects & Solutions provided an excellent, tailor made service underpinned by extensive, first hand knowledge of national and international arts networks and key cultural contacts. Options were fully researched enabling judgements to be made about their relative merits, and the comprehensive organisation of the project was undertaken with enthusiasm and concern to achieve the best possible result within the budget available. The outcome of this project has been very positive and has laid firm foundations for longer term development and exchanges.'  Arts Council England
"The speakers were of an extraordinarily high standard, with fascinating content to their talks. The mix of attendees was excellent, and I had some very fruitful conversations. The fact that the event was free of charge was fantastic – thank you for organising such an inspiring day"
NSK, Oslo